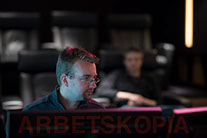 Meet our senior colourist, Sebastian Guest. With high-profile international TV Drama series and a diverse catalogue of feature films to his name, he has quickly made Sweden his home for colour. At the end of our picture deparment's first year, Europa proudly provided picture post on the Guldbagge-award-winning "Ömheten" (Cinematography).

Borgvägen 1-5
Filmhuset
115 53 Stockholm
+46 8 522 554 00
info@europasoundvision.se
Seb's beautiful and comfortable suite features theatre-spec Barco 2k projection on a 5m screen, 5.1 Dolby Surround, and of course, the experience and talent to give your project the picture it deserves. Reclinable seats, programmable lighting... we could go on!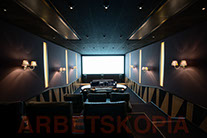 © EUROPA SOUND & VISION 2014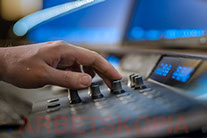 Last - but certainly not least, we take pride in the level of care we take to ensure that the picture in our suites is calibrated precisely to industry specifications and the standards your project will be delivered to.